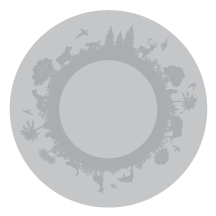 Jim Mason is an author and attorney who focuses on human/animal concerns.
His book, An Unnatural Order: The Roots of Our Destruction of Nature (Lantern Books, 2005), looks at the historical and cultural roots of the Western belief in God-given dominion over the living world. The book explains how dominionism has made a mess of our relations with animals, with nature, and with each other. In enslaving animals for war and farming, he says, agrarian society broke the ancient bonds and sense of kinship with them. This makes for an alienated, nature-hating culture, Mason argues. It fouls our relations with nature—especially animals, whom we need, he says, "as companions, as exercisers of human empathy and nurturing, as feeders and informers of the psyche, and as kin and continuum with the rest of the living world."
Mason is best known for his 1980 book, Animal Factories, written with philosopher, Peter Singer. The book examined America's brave new world of factory farming in which crowded, drugged animals mass-produce cheap meat, milk and eggs. In the process, Mason and Singer say, animal factories also mass-produce environmental pollution and threats to human health while they destroy independent, diversified farming.
Jim Mason's writings have appeared in a wide variety of publications. He is a contributor to In Defence of Animals (Blackwell's, 2005), edited by Peter Singer. His magazine article, "A Plague of Gypsy Moths" was chosen for the book, Cases for Composition (2nd edition; Little, Brown, 1984). His articles have appeared in The New York Times, New Scientist, Newsday, Country Journal, Orion Nature Quarterly, and other publications. His 1993 story in Audubon about the growing trade in exotic pets was nominated for the National Magazine Award for excellence in reporting. The article sparked national interest and was chosen for the anthology, Preserving Wildlife: An International Perspective (Prometheus Books, 2000). Mason and Peter Singer's new book, The Way We Eat: Why Our Food Choices Matter, just released by Rodale (May, 2006).
In addition to writing, Jim Mason speaks about animals, nature and the environment at conferences, churches, and universities. He has appeared on NBC's Today, CBS This Morning, NPR's All Things Considered, CNN, Midday Live, and other radio and television programs in major cities. His books have been reviewed in The New York Times, The Washington Post, The Christian Science Monitor, In These Times, The Chicago Sun Times, and The Atlanta Constitution.