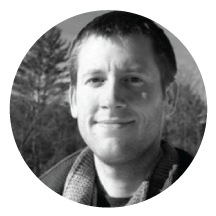 William S. Eubanks II joined Meyer Glitzenstein & Crystal in 2008 after obtaining his Master of Laws (LL.M.) in Environmental Law, summa cum laude, from Vermont Law School.  In 2007, Bill obtained his J.D., magna cum laude, from North Carolina Central University School of Law where he was a member of the Law Review and founding President of the Environmental Law Society.  In 2004, Bill obtained his B.A. in United States History and English Literature & Composition from the University of North Carolina at Chapel Hill.  He is licensed to practice law in North Carolina and the District of Columbia, and has been admitted to practice in various federal courts.
Since joining MGC, Bill has been involved in litigation under the Endangered Species Act, National Environmental Policy Act, Freedom of Information Act, and other statutes.  Cases on which he has worked include challenging oil spill response strategies harming sea turtles, garnering protections for Indiana bats from an industrial wind energy project, obtaining agency records regarding federal financing of coal-fired power facilities, and forcing a reconsideration of critical habitat for the California Tiger Salamander.
In addition to his litigation work, Bill has written extensively on diverse legal topics including the environmental and public health impacts of industrial agriculture, the ecological impacts of climate change, environmental injustice resulting from agency decision-making, the public health effects of failed air pollution legislation, the appropriate measure of equitable relief in a wildlife injury context, and the constitutional implications of nonresident university tuition structures.