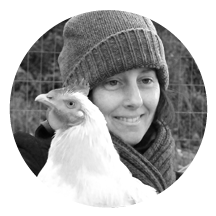 Suzanne McMillan is Content Director for the ASPCA's Farm Animal Welfare campaign. Her work aims to improve the lives of animals raised for food by strengthening their legal protections and ensuring standards for animal welfare claims made on food packages.
Suzanne received her J.D. from Pace Law School (where she founded a SALDF chapter!) and her LL.M. in Agricultural and Food Law from the University of Arkansas.
Prior to the ASPCA, Suzanne served as a Farmed Animal Law Fellow with Lewis & Clark's Animal Law Clinic, and spent years researching and writing about farmed animal issues, investigating factory farms and caring for rescued farmed animals.