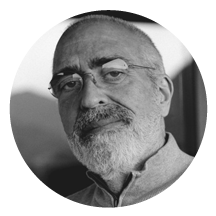 Sebastiano is an entrepreneur, investor, activist, and advisor to businesses, governments, and nonprofits around the world. For many years, he has been a successful investor in a wide range of fields, from bioscience to food, from agriculture to technology. Sebastiano focuses on investments aimed at removing animals from the food chain and all other industries.
He is the chair and co-founder of Natural Order Acquisition Corp., a SPAC focusing on the plant-based sector that held a $230m IPO last November on NASDAQ. He also invests through Dismatrix / Planthesis with partner Miray Zaki, and Vegan Capital. He is a partner in the Blue Horizon Group, and was an early investor in Beyond Meat. He is the owner of Querciabella, a Tuscan organic, biodynamic, and vegan award-winning winery, and recently launched the gluten-free pasta brand Bontasana.
A longtime animal rights activist, Sebastiano serves on the board or advisory board of seven organizations, including Sea Shepherd. Sebastiano served as advisor to Italian Prime Minister Matteo Renzi from 2014 to 2016. Originally from Milan, Italy, he divides his time among Europe, Asia, and the United States.