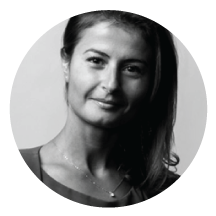 Rebeka's legal practice, in which she divides her time between general litigation matters and animal law, is one of a kind in Canada.
About half of Rebeka's practice is general commercial litigation, including environmental disputes (such as contaminated sites matters, water and potable water issues and directors' and officers' liability), real and personal property disputes, general contract matters and shareholder remedies. Her practice also includes general municipal and administrative law matters in which she advises clients under the Local Government Act, Community Charter and Vancouver Charter with respect to decisions made by municipal officials.
The other half of Rebeka's private practice is in animal law, where Rebeka's true passion is advancing the rights and welfare of animals.  These cases deal with civil issues ranging from veterinary malpractice suits, defending dog owners whose dogs have been accused of being "dangerous" or "vicious/aggressive", breeder disputes, condominium disputes involving companion animals and general wildlife matters.
Rebeka founded the first Animal Law section of the Canadian Bar Association in Canada and is the founder and current Chair of the Animal Law section, B.C. Branch. She volunteers a lot of her time to animal welfare causes and sits on the Board of Directors of the Vancouver Humane Society. To learn more about this area of law, please view my video.
Rebeka is also an adjunct law professor in Animal Law at UBC, and is a frequent lecturer and speaker at various events and media programs.
Rebeka has appeared at the Provincial, Supreme and Court of Appeal courts.
Rebeka speaks fluent French, Serbo-Croatian and has knowledge of Hebrew and Yiddish.