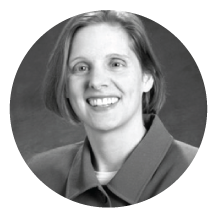 Rebecca Huss is a Professor of Law at Valparaiso University School of Law in Valparaiso, Indiana.  Professor Huss has a Master of Laws in International and Comparative Law from the University of Iowa College of Law and graduated magna cum laude from the University of Richmond School of Law.  Professor Huss is currently the Chair-Elect of the American Bar Association's Tort Trial and Insurance Practice Section's Animal Law Committee, and Immediate Past Chair of the American Association of Law School's Animal Law Section.
Recent publications include:  Canines in the Classroom:  Service Animals in Primary and Secondary Educational Institutions; Why Context Matters Defining Service Animals Under Federal Law, Lessons Learned:  Acting as Guardian/Special Master in the Bad Newz Kennels Case; Issues Relating to Companion Animals and Housing, in Animal Law and the Courts: A Reader (Taimie L. Bryant, Rebecca J. Huss & David N. Cassuto eds., 2008);  Rescue Me:  Legislating Cooperation between Animal Control Authorities and Rescue Organizations; Valuation in Veterinary Malpractice; Separation, Custody, and Estate Planning Issues Relating to Companion Animals; and Valuing Man's and Woman's Best Friend:  The Moral and Legal Status of Companion Animals.  Her primary focus in research and writing is on the changing nature of the relationship between humans and their companion animals and whether the law adequately reflects the importance of that relationship and issues relating to service animals.
Links to her publications and other biographical information about Professor Huss can be found at her faculty webpage at www.valpo.edu/law/faculty/rhuss.