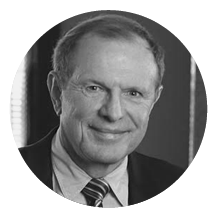 Senator Raymond Lesniak is the founder and president of The Lesniak Institute for American Leadership, an organization that strives to develop the next generation of American leaders by teaching and celebrating the principles of effective advocacy. The Institute's mission is to turn passions into actions by arming advocates with the tools necessary to generate meaningful and impactful change in their communities.
Senator Lesniak is a champion for animal rights across the globe. During his 40-year tenure as a legislator in the New Jersey Legislature, Senator Lesniak passed the first law in the nation banning the trade of ivory products to protect elephants and other ivory tusk bearing mammals from extinction. He also passed legislation to ban trophies of endangered species from entering New Jersey, and put an end to the sale of shark fins in the state. Most recently, Senator Lesniak was involved in passing legislation to put an end to the use of wild and exotic animals in traveling animal performance acts. Senator Lesniak's legislation banning gestation crates was twice vetoed by Governor Christie.
Currently, Senator Lesniak is working to ban puppy mills and gestation crates; end the bear hunt, killing contests, and unethical deer population management strategies; and establish a Courtroom Animal Advocacy Program (CAAP) in New Jersey. Senator Lesniak has been a strong proponent of CAAP laws for several years after witnessing their successful implementation in Connecticut and is determined to see them enacted in his home state.