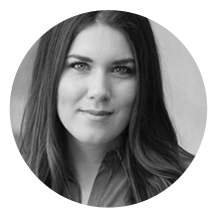 Priscilla Rader Culp develops and oversees educational programs and opportunities for law students, attorneys and the general public—working closely with the Academic Outreach Manager.
Joining the Animal Legal Defense Fund was a natural progression after being inspired by the organization for the past 10 years throughout undergrad and law school. After graduating from Pacific University with a B.A. in Philosophy: Ethics, Society and Law, Priscilla went on to earn her J.D. in 2016 from Lewis & Clark Law School. While in law school, she acted as the 2014 student coordinator for the Animal Law Conference and the school's Animal Legal Defense Fund Student Chapter co-director. Priscilla also clerked with the Animal Legal Defense Fund's Litigation Program, working on cases involving captive wildlife, farmed animals and public nuisance claims. Priscilla is passionate about progressing and further validating the field of animal law through education, advocacy and mentorship. She is licensed to practice law in the state of Oregon.
Priscilla's commitment to animal law has been recognized with the Animal Law Leadership Award, the Advancement of Animal Law Scholarship and the Richard J. Peppin Animal Rights Scholarship. Priscilla was also selected by professors and faculty of her law school to join its Cornelius Honor Society after graduation.
When she's not working, Priscilla loves to paint, kickbox, sew and experiment with vegan baking and cooking. She lives in Portland with her husband, and the household is managed by their cat Wesley Wyndam-Pryce II, who was rescued from a high-kill shelter.