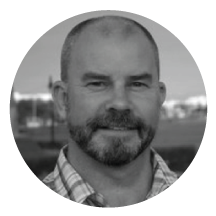 Paul Littlefair is a graduate in Modern Chinese Studies (Leeds, 1984). He lived and worked in China and Japan for seven years before joining the international department of the RSPCA in 1998. From 2006 to 2010 he held the post of Senior Manager, International Programmes, overseeing strategies for Europe, East Asia and Southern Africa where RSPCA International is active. In September 2010 he was promoted to Head of External Affairs, continuing to be responsible for international programmes and additionally for the RSPCA's government relations and UK/EU campaigns.
Internationally the RSPCA is active in around 20 countries in Europe, Asia and Africa, working with local partners – animal protection/conservation/development NGOs, government departments, academic institutions etc – delivering aid, training and consultancy to promote the development and enforcement of animal protection and wildlife law, animal welfare education, animal rescue and rehoming, humane stray control, laboratory animal welfare, and improvements in the rearing, transport and slaughter of farm animals.
Paul has continued to be responsible for promoting animal welfare in East Asia, predominantly mainland China, Taiwan and Korea. In 2008 in Beijing the RSPCA and China's Institute of Law co-hosted a groundbreaking "˜International Forum on Animal Protection Law in China', for the first time bringing together Western and Chinese animal law academics to discuss the potential development of anti-cruelty legislation. This led to the setting up of a committee of experienced law professors tasked with drafting China's first general animal protection law. A preliminary draft emerged in September 2009 and after a period of consultation a more refined "˜Prevention of Cruelty to Animals Law' (PCA) was released in February 2010. The draft law was further improved in late 2010 and presented for discussion at the National People's Congress in March 2011. Support for the draft among legislators and the wider public continues to grow and is expected to lead to legislation over the coming years.