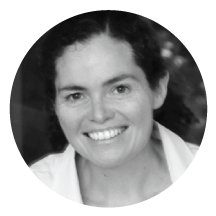 Melissa Powers is an Assistant Professor of Law at Lewis & Clark Law School. She teaches energy law, climate change law, ocean & coastal law, other environmental courses, and administrative law. She also helps coach the environmental law and animal law moot court teams. Her research interests include statutory interpretation and domestic policies aimed at mitigating climate change.
From 2003-2008, Melissa was a Clinical Professor at the Pacific Environmental Advocacy Center (PEAC), the environmental law clinic at Lewis & Clark. Her clinical work focused primarily on pollution control litigation, with a particular emphasis on the Clean Water Act. During her tenure at PEAC, Melissa successfully litigated several cases in federal and state courts. Before joining PEAC, Melissa practiced law and supervised clinical students at the Western Environmental Law Center in Eugene, Oregon. She spent several years prior to law school leading teenagers in youth conservation corps and other outdoor programs.
Melissa spent the spring semester of 2007 as a Visiting Professor at the University of Maine School of Law, where she taught environmental law and coastal zone law. She was also a Visiting Professor at the University of Trento, Italy, in May 2008.