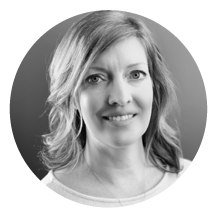 Megan Senatori is the Associate Director of the Center for Animal Law Studies (CALS) at Lewis & Clark Law School. Megan is a seasoned civil litigator, nonprofit leader, animal law professor, and frequent writer and speaker on animal protection issues.
Prior to joining CALS, Megan was a litigator in private practice for 17 years. Her practice included animal protection cases, primarily focusing on companion animal issues. Megan has taught animal law for over a decade, including teaching the first-ever animal law courses at the University of Wisconsin Law School and at Marquette University Law School. She now teaches Companion Animal Law & Policy at Lewis & Clark Law School.
Megan is passionate about and has significant experience regarding the link between animal cruelty and human violence. She is co-founder and President of Sheltering Animals of Abuse Victims (SAAV) an all-volunteer nonprofit organization that recognizes animals as vital family members and arranges for their safe harbor when a domestic abuse victim seeks refuge from an abuser. Over the past twenty years, SAAV has provided safe refuge for approximately 300 animals impacted by domestic abuse.