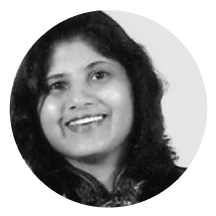 Prior to joining HEART, Meena was a humane education consultant for Animal Welfare Trust, a private operating foundation. She was also a senior instructor for an academic test preparation company for 10 years and practiced corporate law at a Manhattan law firm for 3 years.
Meena is former Chair of both the American Bar Association's Animal Law Committee and the New York City Bar Association's Committee on Legal Issues Pertaining to Animals. She is a fellow of the American Bar Foundation and serves on the Board of Directors of the Mayor's Alliance for New York City's Animals and PAWS (Pioneers for Animal Welfare Society).
She is the author of "The United States' Enforcement of the Convention on International Trade in Endangered Species" published in Northwestern University's Journal of International Law and Business and co-author of "A Note on Pedagogy: Humane Education Making a Difference" published in the Journal of the Institute for Critical Animal Studies.
Meena received her B.A. from Cornell University, J.D. from Northwestern University School of Law, and M.S. in Animals and Public Policy from Tufts University School of Veterinary Medicine.