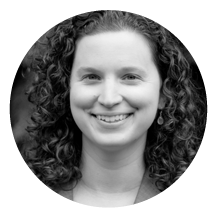 As Director of the Criminal Justice Program for the Animal Legal Defense Fund, Lora Dunn assists prosecutors and law enforcement throughout the country on animal cruelty cases—from research and written support on motions, pleadings, and briefs to trainings and presentations.
Lora has been instrumental in expanding the Criminal Justice Program's amicus brief work ("friend of the court" briefs), including such seminal cases as State v. Fessenden (exigency exception to the warrant requirement applies to animal victims in emergency situations), State v. Newcomb (blood draw of a lawfully seized animal as a "search" under the Oregon Constitution and Fourth Amendment), and State v. Nix (animals as crime "victims" for sentencing purposes).
Lora has also been active in pushing for stronger animal protection legislation. In 2015, Lora successfully lobbied for an Animal Legal Defense Fund bill that allows private citizens to enjoin animal cruelty crimes through Oregon's nuisance abatement code. In 2013, Lora assisted in drafting one of Oregon's most extensive "omnibus" animal cruelty bills that set tougher penalties and sentencing guidelines for animal abuse, strengthened Oregon's pre-conviction forfeiture process, and added new licensing and record-keeping requirements for animal rescues.
Lora is an adjunct professor at Lewis and Clark Law School, where she teaches the Crimes Against Animals course. An L&C alum, she focused on animal and environmental law and received the Dean's Scholarship for Excellence. Before joining Animal Legal Defense Fund, Lora was an associate managing editor for Carnegie Hall and an editorial assistant for Oxford University Press in New York. An East Coast native, Lora now resides in Portland, Oregon with her husband and their rescued cat, Panther. She has been quoted in the New York Times, The Huffington Post, The Dodo, One Green Planet, and The Oregonian.