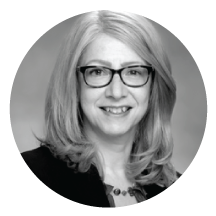 Assembly member Linda B. Rosenthal (D/WF- Manhattan) represents the 67th Assembly District, which includes the Upper West Side and parts of Clinton/Hell's Kitchen in Manhattan. She was first elected to office in 2006.
Assembly member Rosenthal has passed more than 65 laws that have helped to improve the lives of all New York State residents. She has passed laws extending orders of protection to companion animals, empowering local governments across the state to crack down on puppy mills, banning the tattooing and piercing of pets, and protecting bears from the illegal poaching of their bile and gallbladders. She is also the sponsor of the bill to ban cat declawing in New York State, and has the bill mandating that cats and dogs used in laboratory testing are put up for adoption.
In previous sessions, Assembly member Rosenthal has also passed laws prohibiting the sale of electronic cigarettes to minors, requiring that applicants of public assistance be provided with information and resources for victims of sexual assault, and allowing for same sex couples to adopt non-biological children together in New York State. Assembly member Rosenthal just passed the law to ban the "tampon tax," and she is prime sponsor of bills to mandate the labeling of GMOs and to provide stronger worker protections. As Chair of the Committee on Alcoholism and Drug Abuse, Assembly member Rosenthal helped to secure a historic budget increase for the state agency tasked with addressing the statewide heroin epidemic. She has advocated successfully for budget increases to provide more rape crisis resources and support the growing runaway and homeless youth community.
In her tenure, Assembly member Rosenthal has established herself as a leading advocate on affordable housing, domestic violence, consumer protection, government reform, environmental issues and animal cruelty.
She is Chair of the Assembly Committee on Alcoholism and Drug Abuse. She is a member of the Committees on Agriculture; Education; Energy; Health; Housing; and Tourism, Parks, Arts and Sports Development.
Assembly member Rosenthal received a B.A. in History from the University of Rochester. She is a lifelong resident of the Upper West Side, where she lives with her two rescue cats, Marlow and Vida.