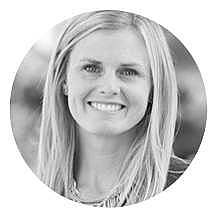 Kim Kelly is the Legislative Affairs Program Director at the Animal Legal Defense Fund where she works to develop and advance the organization's key legislative initiatives by enacting strengthened and novel animal protection laws as well as defeat legislation that would harm animals' welfare. She received her Bachelors in English and Political Science from U.C. Berkeley where she was an Academic All-American and NCAA Division I Champion in Women's crew. Kim received her JD from the Charleston School of Law where she was a merit scholar and served as chapter president of the Student Animal Legal Defense Fund.
Before coming to the Animal Legal Defense Fund, Kim served as the South Carolina Senior State Director for The Humane Society of the United States, where she was instrumental in helping pass several laws to protect animals in the state. She was appointed to a statehouse committee tasked with reviewing statewide animal welfare laws where she worked with legislators, state agencies, and other stakeholders to examine existing policy and make recommendations to the General Assembly on animal welfare concerns. As inaugural chair of the South Carolina Bar's Animal Law Committee, she successfully lobbied the South Carolina Bar Association to oppose specific provisions of a contentious "vet care" bill that arguably would have violated federal antitrust laws.
Kim currently resides in San Diego where she enjoys traveling and being active alongside her family. She and her husband, Kyle, have three children, and two rescue dogs.