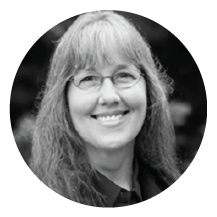 Kathy Hessler is a clinical professor of law at Lewis & Clark Law School. She is the first and only faculty member hired to teach animal law full time in a law school. She graduated with a J.D. from the Marshall-Wythe School of Law at the College of William and Mary and received her LL.M. from Georgetown University Law Center.
After Law school, Professor Hessler worked at Legal Services of Northern Virginia. From there she went to a teaching fellowship at Georgetown University Law Center. Prior to teaching at Lewis & Clark, Professor Hessler taught in clinical programs at Case Western Reserve University Law School, Cornell Law School, the University of Dayton Law School, the Capital University School of Law, and Georgetown University Law Center. In those clinics Professor Hessler worked on domestic relations, consumer, housing, transactional, public benefits, and other civil matters.
Professor Hessler was previously a board member with the Animal Legal Defense Fund and helped found the Animal Law Committee of the Cuyahoga County Bar. Additionally, she was the chair and a founder of the Animal Law Section of the American Association of Law Schools (AALS) and the Balance in Legal Education Section. She was also a co-chair of the Clinical Legal Education Section of the AALS and is on the board of the Center for Teaching Peace.
Professor Hessler co-authored (with Pamela Frasch and Megan Senatori) the amicus brief submitted in the U.S. v. Stevens case, on behalf of 45 law professors who teach animal law. She also co-authored Animal Law in a Nutshell (with Pamela Frasch, Sarah Kutil, and Sonia Waisman) and has written numerous other law review and other articles and she is co-authoring a new books on animal law.
Professor Hessler has been teaching Animal Law courses since 2001, and animal law concepts as a part of nonviolence class offerings beginning in 1989. At Lewis & Clark, Professor Hessler is the faculty advisor to SALDF and Outlaw, coaches the animal law moot court teams, and has been an advisor to the Animal Law journal since 1998. Professor Hessler lectures widely on animal law and animal law education issues in the U.S. and internationally. She also writes and lectures on alternative dispute resolution, First Amendment issues, and clinical legal education.