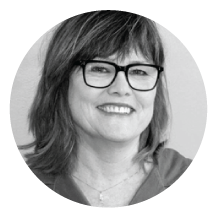 Katherine Meyer is a partner with Meyer Glitzenstein & Crystal in Washington, D.C., named "the most effective public-interest law firm in Washington, D.C." by The Washingtonian Magazine.   She specializes in administrative, environmental, wildlife, animal, public health, and open government law, and represents many national and grass roots environmental, animal welfare, and public health organizations.  Ms. Meyer has extensive federal and state court litigation experience.  She litigated the Article III standing issues in Animal Legal Defense Fund v. Glickman, 154 F.3d 426 (D.C. Cir. 2001) (en banc), and The American Society for Prevention of Cruelty to Animals v. Ringling Bros. and Barnum & Bailey Circus, 317 F.3d 334 (D.C. Cir. 2003), and has litigated many cases under the Endangered Species Act, National Environmental Policy Act, and other environmental and animal protection laws. She was the lead attorney in the Pennsylvania case that resulted in shutting down the infamous Hegins, Pa. pigeon shoot, Hulsizer v. Labor Day Comm., 734 A.2d 848 (Pa. 1999), and on behalf of a broad coalition of groups last year obtained a unanimous ruling from the New Jersey Supreme Court invalidating an exemption under the state animal cruelty code for generally accepted agricultural practices, New Jersey Soc. for Prevention of Cruelty to Animals v. N.J. Dep't of Agriculture, 955 A.2d 886 (N.J. 2008).
Ms. Meyer is currently representing a coalition of public health organizations, including The Campaign for Tobacco Free Kids, The American Heart Association, The American Lung Association, and The National Cancer Society as intervening parties in the U.S. Department of Justice's RICO case against the tobacco industry, United States v. Philip Morris Inc., 566 F.3d 1095 (D.C. Cir. 2009); on behalf of several animal welfare organizations she recently finished a six-week trial under the Endangered Species Act against the Ringling Bros. Circus for its mistreatment of endangered Asian elephants, ASPCA v. FEI, Civ. No. 03-2006 (D.D.C.); and she recently obtained a favorable ruling on behalf of  animal welfare and environmental organizations declaring unlawful a Fish and Wildlife Service regulation that allowed the "canned hunting" of three species of endangered antelopes, Cary v. Gould, 2009 WL 1743501 (D.D.C. 2009).
Ms. Meyer spent many years litigating cases for Ralph Nader's network of public interest groups, including ten years with the Public Citizen Litigation Group, before starting her own practice in 1993 with Eric Glitzenstein.  She has taught Civil Litigation and Public Interest Advocacy at The Georgetown University Law Center, and was appointed by the D.C. Court of Appeals to serve on its Advisory Committee on Procedures from 1995 – 2001.  She co-founded and serves on the Board of Directors of The Wildlife Advocacy Project, served for nine years on the Board of Directors of Defenders of Wildlife, chairing its Litigation Committee, and currently serves on the Boards of The Center for Biological Diversity and The Center for Auto Safety.