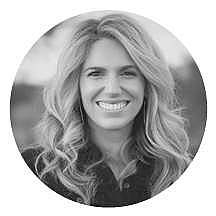 Karen Bradshaw is a Professor of Law and the Mary Sigler Fellow at Sandra Day O'Connor College of Law at Arizona State University. She is concurrently a Faculty Affiliate Scholar at the New York University School of Law Classical Liberal Institute and Senior Sustainability Scientist at the Global Institute of Sustainability at Arizona State University.
Bradshaw's research has been featured in media outlets including Forbes, Fortune, The Atlantic, Bloomberg, National Public Radio, NPR's Planet Money, The New York Times, and The Arizona Republic. Bradshaw has published over twenty academic articles. She is the author of the book Wildlife as Property Owners: A New Conception of Animal Rights and contributing co-editor of Wildfire Policy: Law and Economic Perspectives. She is an expert on the topics of rights of nature, biodiversity, animal rights, wildlife, and animal law.
In 2021, Bradshaw was named the Desert Humanities Institute Fellow in recognition of her cross-cutting, interdisciplinary contributions. In 2020, Bradshaw received the 2020 Stegner Young Scholar award, an annual award recognizing an early career environmental law scholar for their accomplishments and promise within the field. Bradshaw's articles were nationally recognized, through a process of peer-review, as being among the top articles published in the fields of Environmental Law, Administrative Law, Land Use Law, and Natural Resources Law in 2015, 2016, 2017, 2019, and 2020.
Bradshaw graduated with a JD, with honors, from University of Chicago Law School, where she was a law review editor, and the recipient of the faculty-awarded Casper Platt award, Bradley Fellowship, Stout Family Fellowship, and Tony Patino Fellowship. Bradshaw clerked for Judge E. Grady Jolly of the Fifth Circuit and spent two years as a research fellow at New York University School of Law. Prior to law school, she earned an MBA from California State University, Chico and a BS in Business Administration from University of California, Berkeley, where she was a Chancellor's Scholar.