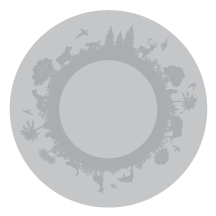 Jonathan Lovvorn is Vice President & Chief Counsel for Animal Protection Litigation & Research at the Humane Society of the United States. An expert in the fields of environmental and animal law, Mr. Lovvorn manages the nation's largest and most effective animal protection litigation program, with a team of 15 in-house lawyers, a network of over 1,000 pro bono attorneys, and a docket of more than 40 active cases. In the last two years, HSUS's legal team has filed dozens of new cases and won over 30 courtroom victories to protect animals from cruelty and abuse.
Mr. Lovvorn also oversees the new Research & Analysis group at HSUS, which conducts major statistical, economic, and scientific research projects in support of the organization's key legislative, litigation, and policy initiatives.
In addition to his duties with HSUS, Mr. Lovvorn also serves as an adjunct professor of Animal Law at Georgetown University Law Center, has authored several articles concerning animal law and wildlife policy, and regularly lectures on animal law at Harvard University, Columbia University, New York University, and many other major law schools.
Mr. Lovvorn's legal work on behalf of animals has been featured in The Wall Street Journal, The New York Times, The National Law Journal, American Lawyer, The Washington Post, The Los Angeles Times, CNN, NPR, and local television and radio outlets around the country.