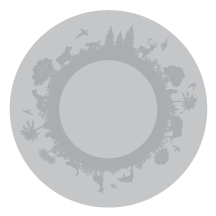 Jill Buckley is a graduate of the University of Denver College of Law. She has been a lawyer for the past 20 years, practicing in insurance defense and coverage, and is licensed to practice in both California and Colorado.
Ms. Buckley is presently the Western Region Legislative Liaison for the ASPCA. In this capacity, she is responsible for lobbying state legislators and key government officials pertaining to animal welfare legislation in 20 western states. She also responds to legal questions posed by individuals and works with the media to publicize legislative issues.
Ms. Buckley served on the Board of Directors of the Rancho Coastal Humane Society in Encinitas, CA from 1992-1999 serving as president from 1996-1999. She is active in her local community as an attorney and animal advocate. She is currently the president of the San Luis Obispo Women Lawyers' Association, serves on the California State Bar Committee on Professional Liability Insurance and is a member of the San Luis Obispo Animal Coalition. Ms. Buckley also gives lectures to lawyers and law students on the emerging area of animal law.