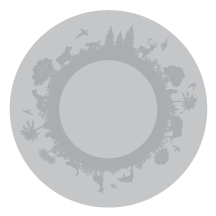 Jami Pannell is a clinical professor and staff attorney at the Animal Law Clinic at Lewis & Clark Law School. She received her J.D. and certificate in Advocacy and Dispute Resolution from Chapman University School of Law. As a student, Jami received several awards and scholarships, including CALI awards for Legal Drafting and Trial Practice, the "World Savior Award" from the student body (most likely to change the world with a law degree) and the Marjorie W. Day California ABOTA scholarship for outstanding advocacy. Her team placed second in the 2005 National Animal Advocacy Moot Court competition. While at Chapman, Jami founded a SALDF chapter that became the most active student group on campus. She also established Chapman's first animal law class.
As an attorney, Jami strongly advocates for her clients in court. A recent victory of note is Jami's successful anti-SLAPP motion on behalf of her activist client who was sued by Schumacher Furs in federal court. Jami also co-organizes the National Animal Advocacy Competitions at Harvard and GWU, and serves as a closing argument judge. She is the Treasurer of the newly-formed Oregon State Bar Animal Law Section, and also serves as its Public Outreach Chair. Jami is a frequent public speaker on a variety of animal law topics.
Jami joined the Animal Law Clinic in 2007. Under her direction, students in the clinic develop their litigation, negotiation, drafting, and advocacy skills. Students support animal law attorneys and animal advocacy organizations nationwide to advance protections for companion animals, wildlife, and animals used for research, entertainment, and food and food production through litigation, regulations, and legislation. The Animal Law Clinic also provides legal services for individuals and organizations throughout Oregon. Typical cases include veterinary malpractice, wrongful death or injury of companion animals, civil animal activist defense, landlord tenant disputes over animal restrictions, administrative hearings and appeals before dog control boards, animal custody disputes, advancing protections for farmed animals, and constitutional issues arising from wrongful animal seizures. Lewis and Clark's Animal Law Clinic is the only one of its kind in the nation.