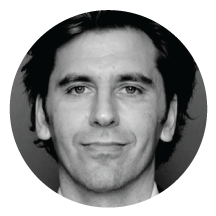 Dr. Gieri Bolliger is an attorney and the executive director of Europe's only NGO focused on the legal aspects of animal welfare,
Stiftung für das Tier im Recht
(TIR, Foundation for the Animal in the Law), in Zurich, Switzerland.
Dr. Bolliger graduated from the University of Zurich Law School in 1994 and went on to complete a doctoral thesis on European animal welfare law earning his PhD in 2000 (summa cum laude). Most recently, he graduated – as the first international student – from Lewis & Clark with his LL.M. in Animal Law. Dr. Bolliger is also the first animal law Visiting International Scholar at Lewis & Clark Law School (2014/2015).
Since 2005, Dr. Bolliger has held a teaching position in animal welfare law at Zurich Law School. As an editor, author and co-author, he has published twelve books, numerous studies and more than 100 articles on Swiss and international animal law. Furthermore, he served as a member and animal welfare representative for ten years on the Committee for Animal Experiments of the Canton of Zurich.