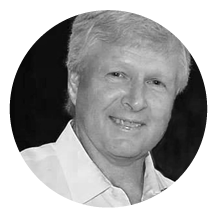 Ed Stewart co-founded the Performing Animal Welfare Society (PAWS) in 1984 to advocate and provide sanctuary for abandoned, abused and retired performing animals and victims of the exotic animal trade. Mr. Stewart has positioned PAWS as the leader in the "confront captivity" movement which examines the ethics and efficacy of confining wild animals for novelty, education and conservation. Stewart and PAWS co-founder the late Pat Derby established the nation's first elephant sanctuary in Galt, California, in 1986.
Mr. Stewart oversees all aspects of the organization, including its captive wildlife sanctuaries, direct action advocacy, and legislative efforts. Currently, PAWS operates three sanctuaries in Northern California including the 2,300-acre natural habitat ARK 2000 refuge, and cares for elephants, tigers, lions, bears and other wild and exotic species. PAWS is a charter member of the Global Federation of Animal Sanctuaries (GFAS). In 2013, Stewart, Derby and the elephants of ARK 2000 were featured in the critically-acclaimed HBO documentary "An Apology to Elephants."
Recognized for his expertise in the management and care of wild animals, including his innovative habitat designs at the ARK 2000 sanctuary, Mr. Stewart regularly consults for organizations around the world on wild animal rescues and habitat design, and has worked in range countries on projects aimed at mitigating human-elephant conflict. He also provides expert verbal and written guidance to other organizations on cases of animal abuse, neglect, conditions, rescue, transportation and housing.
Mr. Stewart serves on the Director's Advisory Committee on the Humane Care and Treatment of Wild Animals for the California Department of Fish & Wildlife. He also sits on the advisory committees for the Detroit Zoological Society's Center for Zoo Animal Welfare (CZAW) and The Whale Sanctuary Project. He is a popular speaker at various events and conferences, both locally and around the world, where he educates the public about issues affecting wildlife in captivity and in the wild. He regularly provides expert testimony at state, county and city public policy hearings.