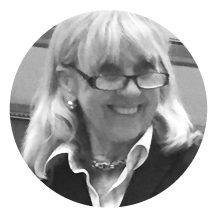 Diana Urban retired in 2018 after 18 years in the Connecticut General Assembly where she chaired the Committee on Children and the Appropriation Committee's Results Based Accountability Sub-Committee.
Well known for her work linking animal cruelty to future violent behavior, Diana authored the first-of-its-kind in the nation law that allows judges to appoint lawyers pro bono and supervised law students in court to represent dogs and cats in cases of egregious abuse. Known as Desmond's Law, she is now actively supporting efforts to pass similar legislation in other states.
During her tenure she also successfully pushed laws on dissection choice, cross-reporting of abuse and neglect between the Department of Children and Families and the Department of Agriculture in cases of child abuse or animal cruelty, and a law ending breed discrimination in Connecticut.
In response to the school shooting at Sandy Hook Elementary she authored the law providing for a DCF worker and a therapy animal and handler to provide comfort during times of trauma. This also led to her legislation allowing therapy dogs in court for child victims of sexual abuse. She has also passed legislation related to cracking down on puppy mills, inappropriate tethering, animals in hot cars and proper animal shelter in the case of extreme weather.
In addition, she has been a champion on passing legislation to limit children's exposure to chemicals. Trained as an economist (prior to being elected, Diana was an assistant professor of economics for 18 years), she has long supported Results Based Accountability as a way to clearly tie state spending to measurable outcomes, and is the author of Who's Driving the Bus? a primer on implementing RBA in state government.
She is the recipient of numerous awards including four-time HSUS Legislator of the Year; Animal Legal Defense Fund Top Ten Defenders of Animals; Governing magazine Public Official of the Year; Mount Sinai Hospital Protector of Future Generations; Connecticut Votes for Animals leadership award for action on animal welfare; Pacesetter Award from Women's Action for New Direction; one of four Most Influential Legislators on the Environment by the Connecticut League of Conservation Voters; and the National Association of Women Business Owners Award for her work on microenterprise.
She now lives in Chatham, NY, with her husband, two rescue thoroughbred racehorses, two rescue miniature donkeys, four rescue dogs and four rescue cats. Her son, daughter-in-law, and two grandsons live in Bethesda, MD.