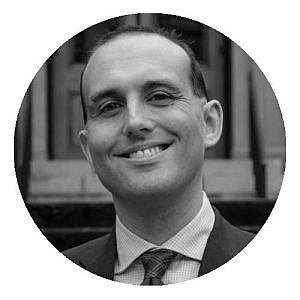 As a Managing Attorney in the Animal Legal Defense Fund's Criminal Justice Program, David Rosengard works with stakeholders across the criminal justice system to pursue justice on behalf of animal cruelty victims. One of his focus areas is amicus briefs, where he raises appellate-level arguments aimed at enabling courts to reach decisions that not only address the needs of the animals involved in individual cases, but to also better position animals within the law. David additionally helms the Animal Legal Defense Fund's groundbreaking work helping animals who have been harmed by criminal cruelty achieve the legal status of crime victims, including efforts to expand Courtroom Animal Advocate Programs which allow pro bono attorneys and law students to act as counsel for those animal crime victims in court.
David co-edited and contributed to the second edition of Animal Law in a Nutshell and has published law review articles aimed at assisting prisoners in securing vegan meals ("Three Hots and a Cot and a Lot of Talk": Discussing Federal Rights-Based Avenues for Prisoner Access to Vegan Meals) as well as illuminating the critical impact legal recognition of animal sentience has on constitutional considerations (A Dog is Not a Stereo: The Role of Animal Sentience in Determining the Scope of Owner Privacy Interests Under Oregon Law). David also teaches animal law at his alma mater—Lewis & Clark Law School, where he graduated twice with honors, as both a J.D. and an Animal Law LL.M. student. While a student at Lewis & Clark Law School, David clerked for the Center for Animal Law Studies, Co-Directed L&C's Student ALDF chapter, worked in Kenya on wildlife and animal cruelty issues, was an Animal Law Review Editor-in-Chief, and represented the state of Oregon in criminal court on behalf of the Multnomah County District Attorney's Office as a certified law student.
Prior to embarking on his legal career, David earned a B.A. with honors in History and Gender Studies from Claremont McKenna College, and worked in higher education, where he focused on sexual assault prevention and response, peer counseling, crisis management, co-curricular education, sex-blind housing programs, and community justice.