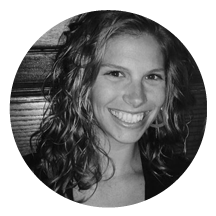 Danielle Moser is a lifelong conservationist, having dedicated her entire professional career to being an advocate for wildlife and the wild places they call home. While attending Michigan State University for her degree in political science, she ran her first successful environmental campaign which sparked the fire for organizing, advocacy, and action.
After several years of working for various conservation organizations, she decided to serve in the Peace Corps and was placed in Tanzania as an environment volunteer. In a rural village with no running water or electricity, Danielle worked with community leaders to usher in two new water tanks for the primary school and health clinic, helped implement a tree planting project to better protect water sources from wind erosion, and started a girls' empowerment club at the primary school.
She is now the Wildlife Program Coordinator for Oregon Wild and cherishes her role as a voice for Oregon's imperiled wildlife.