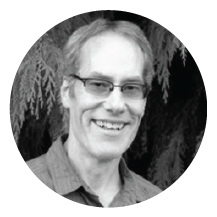 Professor Dan Rohlf teaches Wildlife Law, Law, Science, and the Environment Seminar, Sustainability in Law and Business, and other courses in Lewis & Clark Law School's environmental and natural resources program. He also works with the law school's environmental LL.M. program, teaching the Environmental Law LL.M. Seminar. He has been at the law school since 1988.
Professor Rohlf is also a co-founder of the Pacific Environmental Advocacy Center, now Earthrise Law Center, the law school's domestic environmental law clinic. Through his work with Earthrise, Dan supervises students working on administrative and judicial actions which affect the environment of the Pacific Northwest and beyond. While much of his work with the clinic focuses on protection of endangered species and their habitat – he has been involved with efforts to protect salmon and steelhead in the Columbia River Basin for over two decades, for example – his docket also includes cases such as defending a small community organization from a lawsuit filed by a developer in retaliation for public comments against a proposed project that would adversely a local stream.
Originally trained as a geologist, Dan's expertise includes endangered species law and policy, wildlife law, and ecosystem management. He is also interested in the interaction of law and science, and the developing law related to efforts to make society and businesses more sustainable.
Dan's research and publications have also centered around conservation of biological diversity. He is the author of The Endangered Species Act: A Guide to Its Protections and Implementation, which won the National Wildlife Federation book award. He has lectured and published widely on topics related to protecting and managing biodiversity.
Dan received his B.A. degree in geology from Colorado College and his J.D. from Stanford. After law school he served as a clerk for Justice Jay Rabinowitz of the Alaska Supreme Court. He is an avid cyclist, skier, hiker, and dragon boat paddler.