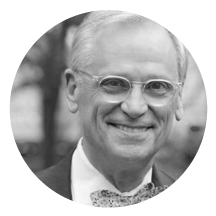 Congressman Earl Blumenauer has devoted his entire career to public service. Through his years as a local official in the Oregon Legislature, Multnomah County Commission, and on Portland's City Council, Blumenauer developed a national reputation for his advocacy on public transportation, land use planning, protection of the environment, and school funding.
Protecting animal welfare has also been a priority for Blumenauer throughout his over 20 years in Congress. He has focused his efforts on protecting wild and domestic animals, as well as the habitats of threatened and endangered species. As Co-Chair of the Congressional Animal Protection Caucus, Blumenauer has been a leader on efforts to crack down on animal cruelty and abuse, protect imperiled species and ensure conscientious wildlife management, defend farm animals, and require responsible research and testing. Blumenauer has sponsored or co-sponsored over a dozen bills that have improved the lives of animals around the world.
Blumenauer is a member of the Ways and Means Committee, where he chairs the Trade Subcommittee and sits on the Health Subcommittee.