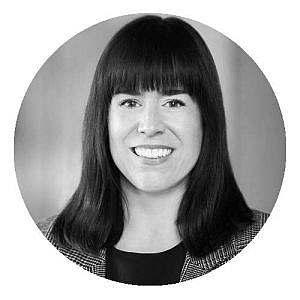 As Staff Attorney at the Animal Legal Defense Fund, Christine Ball-Blakely works to end the exploitation and systemic abuse of farmed animals. She employs environmental laws to hold the factory farming industry—and the government agencies responsible for regulating it—accountable. She believes that, together, we can build a just legal system that prioritizes the protection of animals, the environment, and marginalized communities over private profit.
Before joining the Animal Legal Defense Fund, Christine was a litigator for the federal government. She graduated with high honors from the University of Tennessee College of Law, where she served as president of the Student Animal Legal Defense Fund, acquisitions editor for the Tennessee Law Review, and student attorney in the Appellate Litigation Clinic.
Christine received the Tennessee Law Review Editor's Award and the Legal Clinic Distinguished Student Award, and she is the author of CAFOs: Plaguing North Carolina Communities of Color. Before law school, Christine served in AmeriCorps and worked in the nonprofit sector.
Christine shares her home with her family members, Michael (a human), Dunkel (a canine), and Tolstoy (a feline). Dunkel and Tolstoy are courageous animals who inspire Christine every day to fight for a world that respects animals and treats them as the unique, rights-bearing individuals they are.