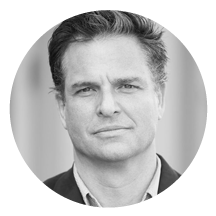 As the Senior Policy Advisor, Carter Dillard helps develop Animal Legal Defense Fund direction and strategies directs several internal projects, and oversees the organization's constitutional litigation against the United States regarding its failure to respond to the climate crisis
Carter worked previously as the Animal Legal Defense Fund Director of Litigation, during which time he helped quadruple the number cases the organization had filed and helped oversee its first undercover investigations. He has helped end the "humane washing" of animal products in a nationwide and other victories, develop one of the only animal cruelty prosecutions of a major animal products brand, and design cases that shut down factory farms, roadside zoos, research labs, and illegal hunts. He also helped set significant precedent to protect animals in consumer, constitutional, anti-cruelty, and other areas of state and federal law, as well as develop several piece of model state and federal legislation.
Prior to joining the Animal legal Defense Fund, Carter served as an Honors Program attorney for the U.S. Department of Justice and as a legal advisor to the U.S. Department of Homeland Security, in the National Security Law Division. He also served as General Counsel of Animal Outlook, and Director of farmed animal litigation at the Humane Society of the United States. He has taught on the faculties or held appointments at University of Oxford, Lewis and Clark Law School, Emory University School of Law, and Loyola University New Orleans, College of Law. Carter has been a peer reviewer for the journal Bioethics, his work has been published by Yale, Duke, and Northwestern universities, as well in several peer-reviewed journals, is often recommended reading on the competitive Legal Theory Blog and has been extensively cited.
Carter has a B.A. from Boston College, a J.D., Order of the Coif and with honors, from Emory University, and an LL.M. from New York University where he wrote his thesis under Jeremy Waldron. Carter is the founder of the organization Having Kids, which has developed a human rights-based, child-centric and "zero baseline" family planning model with an exponentially greater impact on sustainable development and animal protection than downstream alternatives.
Carter has begun to implement a transition to child-centric "Fair Start" family planning, where future children are a specially protected class, both as a member of the Steering Committee of the Population Ethics and Policy Research Project, and as a visiting scholar of the Uehiro Center, both at the University of Oxford. Carter has been invited to speak at the UN World Civic Forum and dozens of other conferences, he has appeared on Fox Business News, and his work has appeared in the New York Times, Salon, The Hill, Washington Times, and the International Herald Tribune.