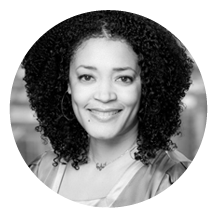 Carolyn Walker is currently on a brief sabbatical from the practice of law. She was until September of 2018 a partner of the law firm of Stoel Rives, LLP, practicing in the Labor and Employment group. She has extensive experience litigating and counseling clients on a wide variety of employment matters including retaliation; wrongful discharge claims based on race, ethnic origin, gender, age and religion; FMLA and state leave laws; sexual and racial harassment; disability discrimination; discipline and discharge; wage and hour; breaches of employment contracts; and other claims arising in the employment context.
Additionally, Carolyn investigates complaints of harassment and discrimination and responds to governmental agency complaints filed against employers. She has represented clients in jury trials, in arbitrations and mediations, and before administrative agencies, including the Equal Employment Opportunity Commission and the Oregon Bureau of Labor and Industries. Carolyn has represented employers across all industries, with a special concentration in the areas of health care, higher education, agriculture and energy.
Before Joining Stoel Rives, Carolyn was Of Counsel, Vantage Legal Solutions, LLC, Chicago, Illinois (2006 2008); vice president of Business and Legal Operations, Cosmic Knits, Inc., Portland, Oregon (2005 2007); shareholder (2000 2005) and associate (1997 1999), Lane Powell Spears Lubersky, LLP, Portland, Oregon; associate, Lindow & Treat, LLP, San Antonio, Texas (1996 1997); associate, Jones Kurth & Treat, PC, San Antonio, Texas (1992 1996); associate, Fulbright & Jaworski, San Antonio, Texas (1991 1992); and systems analyst, Chrysler Motors Corporation (1986 1988).
Upon completing her sabbatical at the end of October 2018, Carolyn will begin a new position as Assistant General Counsel for Portland General Electric in Portland, Oregon.