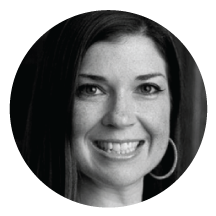 Carney Anne Nasser provides support for ALDF's Legislative Affairs program by helping to develop legislative strategy and tactical responses to local, state, and federal laws that impact animals. She is also responsible for mobilizing Student ALDF (SALDF) chapters to support ALDF's legislative efforts in North America. She draws on her professional expertise to provide in-house counsel on regulatory matters, legislative policy, and trends in animal law. This expertise includes ten years of litigation work in private practice, government, and the nonprofit sector. Most recently, she served four years as litigation counsel for the PETA Foundation's Captive Animal Law Enforcement department. In this capacity, Carney Anne played a key role in the rescue of Ben the bear–a joint legal initiative of ALDF and PETA–-from a North Carolina roadside zoo and in his transfer to the PAWS animal sanctuary, where he now lives out his remaining years.
Prior to coming to ALDF, Carney Anne graduated from U.C. San Diego with a B.A. in political science and holds a J.D. from Tulane University, where she served as editor of The Sports Lawyer's Journal. She also holds a graduate degree in community advocacy from the George Washington University Graduate School of Political Management. In addition to her work at ALDF, Carney Anne is an adjunct lecturer at Tulane, where she teaches a seminar in animal law. She has served on the board of directors for the Humane Society of Louisiana and is a member of the ABA TIPS Animal Law Committee, the Texas Animal Law Committee, and previously served as the co-chair of the Animal Welfare Committee for the Dallas Association of Young Lawyers.
Carney Anne is a recognized speaker on the national circuit and has served as national and international media spokesperson on a wide range of animal protection issues. She has been interviewed and recognized on outlets including CNN, ABC, CBS, Fox, the Huffington Post, Los Angeles Times, the Associated Press, NPR, and has been quoted in numerous international media outlets. She has been an active animal advocate for more than twenty years and, although a Bay Area native, currently lives in New Orleans with her sons and her dog, Ranger.