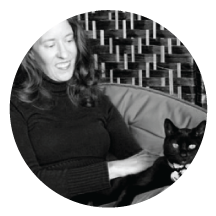 Cara Hunt earned her JD from the University of Victoria Law School in November 2009. She is working as an articled student at the Law Centre Community Legal Aid Clinic in Victoria, BC. Cara is currently serving her second year on the executive of the Animal Law section of the Canadian Bar Association "" British Columbia Branch.
In June 2009, Cara visited Lewis & Clark Law School on a foreign exchange term with the Centre for Animal Law Studies (CALS). While at CALS, she began an exhaustive review of all US legislation that in any way affects animals used in testing. CALS plans to use this ongoing compilation to advocate for legislative change to restrict the use of animals in toxicity testing.
Cara was a panelist at Canada's first international animal law conference: "The Animal, within the Sphere of Human's Needs" in May 2009 in Montreal, Quebec.
In summer 2008, Cara clerked with the Animal Law Offices of Adam Karp in Bellingham, WA through the Animal Legal Defense Fund's externship program. She was director of her SALDF chapter during her second year of law school.
Cara has received several awards throughout her academic career. In 2009, she received the Prize in Community Law for demonstrating excellence in the Legal Aid Clinic Course. Cara was a recipient of ALDF's Advancement of Animal Law Award in 2008. In 2007, Cara received the Criminal Law award for achieving the highest standing in the course.
Cara's writings on criminal law have been included in The Advocate, a journal published by the Vancouver Bar Association.
Cara is passionate about animal rescue efforts. She has fostered chickens destined for slaughter, socializes semi-feral cats with a local rescue group, and shares her home with three rescued cats. Cara lives in Victoria where she and her husband have converted their backyard into an urban, veganic farm. When not gardening or rescuing, Cara enjoys sea kayaking, hiking, and has recently taken up motorcycling.