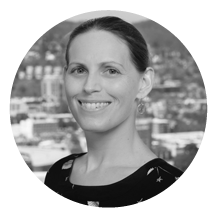 Bianka Atlas is a lawyer from Aotearoa New Zealand. She graduated in 2020 with a LLM in Animal Law from Lewis & Clark Law School, where she was a Brooks Institute for Animal Rights Law and Policy International Scholar. Bianka received her Bachelor of Laws and Bachelor of Arts (Linguistics and Psychology) from the University of Auckland and her Master of Science (Childhood Studies) from the University of Edinburgh.
Bianka has researched, published, and presented on a range of animal law issues, including aquatic animal protection, international wildlife law, plant-based meat labelling, and the link between domestic violence and animal abuse.
Before pivoting to animal law, Bianka enjoyed a varied human rights career, working primarily with refugees and asylum seekers in Aotearoa New Zealand and internationally.