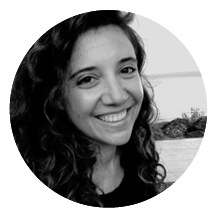 Becca Franks is a Visiting Assistant Professor in the Department of Environmental Studies at New York University, where she studies issues related to animal protection, specializing in the wellbeing of aquatic organisms. With a doctoral degree in psychology from Columbia University (New York, NY) and a Killam Postdoctoral Research Fellowship in animal welfare from The University of British Columbia (Vancouver, CA), Professor Franks's work bridges diverse fields (psychology, animal welfare, animal studies, and behavioral ecology) with the goal of further strengthening animal protection legislation and public support.  She is an internationally sought-out speaker—most recently for the Fish Behaviour and Welfare Workshop, in Bergen, Norway; and the Campbell Centre for the Study of Animal Welfare Seminar, University of Guelph, Canada.  In addition to her academic research, she also serves on the editorial board for The Proceedings of The Royal Society B: Biological Sciences, a prestigious peer-reviewed scientific journal, teaches several undergraduate and graduate level courses on animal welfare, and consults on animal policy as a scientific advisor to Animals in Science Policy Institute (ASPI) and reviewer for the Canadian Council on Animal Care (CCAC).
With over 40 publications, Professor Franks actively contributes to the scientific literature to support animal protection.  Most recently, she published Positive Welfare for Fishes: Rationale and Areas for Future Study, a peer-reviewed article she co-authored with her Animal Studies Master's Student, Isabel Fife-Cook, arguing for the need to include fish in considerations of positive welfare (e.g., providing animals with opportunities for positive experiences such as play, exploration, and choice).  Her research has been supported by a diversity of funders including the Center for Alternatives to Animal Testing at Johns Hopkins University (CAAT), the UCLA Animal Law and Policy Small Grants, the Fish and Marine Animal Welfare Fund at New York University, and the Open Philanthropy Project (OPP).
She currently lives in Brooklyn, NY, with her husband, two dogs, and Daisy, a stunningly gorgeous and clever rescue-fish.