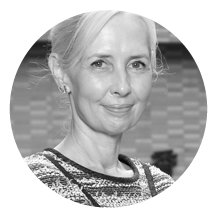 Amanda Whitfort is an Associate Professor in the Department of Professional Legal Education, Faculty of Law, The University of Hong Kong, Australian Solicitor and Barrister and a Barrister of the High Court of Hong Kong SAR.
Prof Whitfort specialises in criminal law, environmental law and animal law. Her research has led to significant changes to Hong Kong's legislation and policy, including stricter controls on animal breeding and more humane management of feral dogs. She is dedicated to the transfer of academic knowledge to law reform and since 2010 has sat on the legal working party advising the Hong Kong Agriculture Fisheries and Conservation Department on animal management. She provides regular training for enforcement and prosecuting authorities in Hong Kong and her research on wildlife offending has been utilized in sentencing by the Hong Kong judiciary.
Since 2015, Prof Whitfort has headed an interdisciplinary project collaborating with the HKU Conservation Forensics Laboratory to produce species victim impact statements for commonly traded endangered species smuggled into and through China: https://www.svis.law.hku.hk/. Her current research focuses on demonstrating the seriousness of wildlife crime to Hong Kong and Mainland Chinese authorities to ensure that wildlife crime is investigated and punished with the effectiveness it deserves.