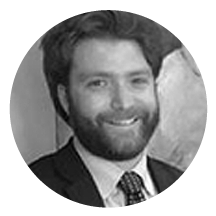 Marty McKendry is a lawyer and parliamentary advisor to two senators, the Honourable Pierre Dalphond and the Honourable Marty Klyne. He previously worked with former Senator Murray Sinclair to draft and introduce Bill S-218, the Jane Goodall Act, now sponsored by Senator Klyne. He also worked with former Senator Wilfred Moore to draft and advance Bill S-203, the Ending the Captivity of Whales and Dolphins Act, now law.
As well, Marty worked to advance many successful animal welfare and environmental protection bills in the 42nd Parliament as Director of Parliamentary Affairs to the Government Representative in the newly independent Senate. These bills included C-84 (animal fighting and abuse); C-68 (fish habitat protection and shark fin ban); and C-55 (Marine Protected Areas expansion). In the 43rd Parliament, Marty worked to support the passage of Bill C-12, towards net-zero carbon emissions in Canada by the year 2050.
Marty has a Master's degree in philosophy and a law degree from the University of Toronto.