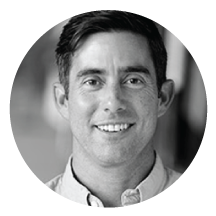 Paul Todd is a Program Manager with the International Fund for Animal Welfare (IFAW).  From IFAW's Washington, DC, Office, Paul oversees innovative advocacy campaigns to eliminate the illegal trade in wildlife via the Internet, protect polar bears from trophy hunting and commercial trade, reestablish the ban on the elephant ivory trade within the United States, and strengthen the Convention on the International Trade in Endangered Species (CITES). Paul recently co-led a successful effort to convince eBay, Inc. to stop selling elephant and other animal ivory on all of its websites and affiliates worldwide, a campaign that was featured on ABC News Planet Green and in the New York Times.  Before coming to IFAW, Paul spent four years at Defenders of Wildlife, where he focused on National Forest conservation and domestic and international wildlife protection.  In 2004, Paul took a leave of absence from Defenders to work as Deputy Political Director and Voter Protection Coordinator for Sen. John Kerry's presidential campaign in Colorado.
Paul arrived in Washington, D.C., in 2001 and accepted a Congressional Steel Caucus Fellowship in the office of Caucus Chairman Rep. Pete Visclosky (D-IN).  Following the Fellowship, he was hired on as Communications Director and Legislative Counsel for Rep. Joe Baca (D-CA).
Paul received a B.A. in Environmental Science and a B.S. in Journalism from the University of Kansas, as well as a J.D. from the University of Kansas School of Law. Paul was admitted to the State Bar of Colorado in 2000.