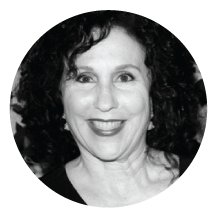 Joining spcaLA (Society for the Prevention of Cruelty to Animals Los Angeles) in April, 1994, Madeline Bernstein is committed to the humane treatment of and respect for animals through education and enforcement of anti-cruelty laws. 
Bernstein, a highly accomplished, articulate and respected attorney, is one of America's preeminent leaders and advocates promoting animal welfare.  Today, spcaLA is recognized as the leading voice, educator and hope for the animals they protect and the humans they serve.
Bernstein is a frequent talk show guest offering counsel, advice and perspective on companion animal care and welfare issues.  spcaLA has established highly successful outreach programs using pets to teach at-risk junior high school students empathy and the need for the humane treatment toward all living things, in addition to animal assisted therapy, domestic violence intervention and disaster assistance programs.
Bernstein serves on the board of directors of the State Humane Association of California (past president), the Animal Welfare Advisory Committee of the Los Angeles Zoo,  the California State Fish and Game Advisory Committee and the Office of Emergency Services Public/Private Advisory Committee.
Bernstein is a member of the California Bar Association, New York Bar, United States Southern District and United States Eastern District Bar Associations and has been an Adjunct Professor teaching employment, labor, evidence and criminal law at La Verne University College of Law and an arbitrator through the American Arbitration Association. 
Prior to joining spcaLA, Bernstein served as Vice President/Senior Labor Counsel for the ASPCA in New York, where she handled more than 10,000 cruelty complaints and counseled the agency in areas of employment, union labor law and management rights – drafting personnel policies and practices.
Bernstein has worked for the New York City Department of Ports and Terminals as Deputy Inspector General/Advocate – heading a team of investigators, inquiring into and prosecuting government and municipal corruption and inefficiency.  She is also a former Assistant District Attorney in the Bronx County District Attorney's office.
Bernstein is a graduate of the State University of New York at Buffalo, Faculty of Law and Jurisprudence.  She received an Honors Diploma from Columbia University and a Scholastic Award in Talmudic Law from the Jewish Theological Seminary of New York.