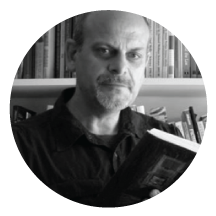 Kim Stallwood
is an independent scholar and author on the moral and legal rights of animals. His book,
Growl: Life Lessons, Hard Truths, and Bold Strategies from an Animal Advocate
, was published by Lantern Books in 2014. Since 1974, he demonstrated personal commitment and professional experience in leadership positions with some of the world's foremost animal advocacy organizations in the U.K. and U.S. This includes Compassion In World Farming, British Union for the Abolition of Vivisection, People for the Ethical Treatment of Animals, and The Animals' Agenda magazine. He co-founded the Animals and Society Institute in 2005. He is also (volunteer) Executive Director of Minding Animals International. His client organisations include CIWF and League Against Cruel Sports in the U.K. and GREY2K USA Worldwide and Alley Cat Allies in the U.S. He became a vegetarian in 1974 after working in a chicken slaughterhouse. He has been a vegan since 1976. He holds dual citizenship in the U.K. and U.S.