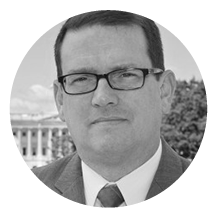 For more than a decade, Jonathan Lovvorn has served as chief counsel & senior vice president for animal protection litigation at the Humane Society of the United States (HSUS), where he founded and manages the nation's largest animal protection litigation program.
At the HSUS, he supervises a legal team of dozens of in-house and pro bono attorneys prosecuting more than 40 cases a year. During his tenure, the HSUS legal team has filed more than 150 legal actions, attained over 100 favorable rulings and won millions of dollars in judgments and attorneys' fees. The legal team also pioneered the use of class action litigation on behalf of animals, secured new federal regulations halting invasive research on chimpanzees and set a record for the largest court judgment for animal abuse in U.S. history: $155,000,000 levied against the owners of a California slaughterhouse.
Lovvorn also holds academic appointments at Harvard Law School, Yale Law School, Georgetown University Law Center and New York University School of Law. He teaches courses on animal law, wildlife law and climate policy and has published a number of articles concerning the intersection of animal law, environmental law and food policy.
Lovvorn has argued dozens of successful cases on behalf of animals and the environment, written hundreds of state and federal animal protection laws and served as the primary legal strategist for major animal protection ballot measures.
He has presented lectures at law firms, schools and nonprofits around the country and his legal work has been featured by CNN, NPR, American Lawyer, Los Angeles Times, Miami Herald, National Law Journal, New York Times, San Francisco Chronicle, Wall Street Journal, Washington Post, Washington Times and other media outlets.