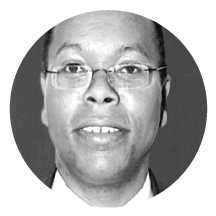 Hon. Justice Joel Ngugi was appointed a Judge of the High Court of Kenya in September 2011 and initially stationed at the High Court in Machakos. In June 2012 he was appointed by the Chief Justice to head the Judiciary Transformation Secretariat which is responsible for implementing the Judiciary Transformation Framework 2012-2016. This is the blue-print that will guide comprehensive reforms in the Judiciary. In January 2013 he was appointed by the Chief Justice as the Director of the Judiciary Training Institute. Prior to joining the Judiciary, Professor Ngugi was based at the University of Washington (Seattle, Washington) where he had taught law since 2004. His research interests at the University of Washington included the role of law in economic development, the role of governments in market regulation and wealth allocation, and legal reforms in transition and developing economies. He taught Contracts Law and Contracts Theory, Public and Private International Law (including courses in Law and Development, International Business Transactions, Human Rights and Indigenous Peoples Rights, International Economic Law), and Business Organizations. Professor Ngugi was selected by the students as a Philip A. Trautman Professor of the Year for 2004-05 and was selected as Small Section Professor of the Year for 2010-11.
He had previously practiced law with the Boston law firm of Foley Hoag, LLP, as a corporate and international litigation associate. He also practiced law with the Kenyan firm Kariuki Muigua & Company Advocates before moving to the United States. Professor Ngugi has worked with the United Nations Mission in Kosovo (UNMIK) and conducted research work for the Global Coalition for Africa/World Bank, Program on Humanitarian Policy and Conflict Research (HPCR) at Harvard University and at the Global Trade Watch Division of the Public Citizens, Inc. in Washington, DC.
He obtained a Bachelor of Laws Degree from the University of Nairobi in 1996 then proceeded to the Kenya School of Law in 1997 for a Postgraduate Diploma in Law. He then went to Harvard University where he obtained an LL.M. in 1999 and an S.J.D. in 2002. At Harvard University, he was one of two recipients of the John Gallup Laylin Prize in International Law in 2002. At Harvard, his many fellowships and grants included the Clark Byse Fellowship (for academic distinction among graduate students) and the European Law Research Center Seminar Fellowship. Professor Ngugi was also awarded dissertation fellowship grants from the Institute for the Study of World Politics, Washington, DC and the MacArthur-Weatherhead Center for International Affairs.
Justice Ngugi represents the Chief Justice in the Council for Legal Education (CLE).