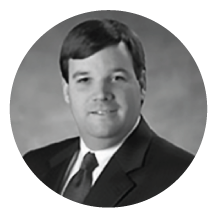 Gavin practices primarily in the areas of complex civil litigation. He has represented individuals and businesses in claims involving breach of contract, business torts, breach of fiduciary duty, corporate director and officer mismanagement and misconduct, professional liability, legal and professional malpractice, antitrust, intellectual property, product liability, wrongful death and catastrophic personal injury.
Gavin has represented national franchisors in suits to enforce termination of franchisees, to enjoin trademark infringement, to collect royalties and liquidated damages and to defend against fraud and vicarious liability claims.
Gavin has also represented local governments and law enforcement officers against complaints involving civil rights, land use, Fair Housing Act, improper criminal prosecution, and use of force.
He has additional experience representing businesses and insurers in commercial insurance coverage disputes involving a wide variety of policies and claims.