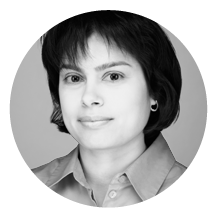 Angela Fernandez Associate Professor at the Faculty of Law University of Toronto, cross-appointed with the Department of History, University of Toronto. Professor Fernandez was the organizer of a Working Group "Animals in the Law and Humanities" at the Jackman Humanities Institute at the University of Toronto from 2014-2017. She is an Associate Editor of Book Reviews (Americas) with Law and History Review, a fellow with the Oxford Centre for Animal Ethics, and a member of the Board of Advisors for Animal Justice Canada.
Professor Fernandez has recently published a book-length study on a famous first possession property case about a hunted fox Pierson v. Post, the Hunt for the Fox: Law and Professionalization in American Legal Culture (Cambridge University Press, 2018). A podcast of Professor Fernandez talking about her book can be found at https://www.animaljustice.ca/podcast/episode-23-angela-fernandez-on-fox-hunting-property-pierson-v-post
She is currently working on a book project The Frederick Gerring, Canada's Twenty-First Century Pierson v. Post (to be co-authored with Bradley Miller & Christopher Shorey, under contract with the University of British Columbia Press in the UBC Landmark Cases in Canadian Law series). Her other publications on animal law include "Already Artificial: Legal Personality and Animal Rights" (forthcoming in Jody Greene and Sharif Youssef eds. The Hostile Takeover: Human Rights after Corporate Personhood, University of Toronto Press); "Not Quite Property, Not Quite Persons: A 'Quasi' Approach for Nonhuman Animals" (forthcoming in the Fall 2019 special symposium on animal law in the Canadian Journal of Comparative and Contemporary Law); "Legal History and Rights for Nonhuman Animals: An Interview with Steven M. Wise," 41:1 Dalhousie Law Journal (Spring 2019): 197-218).